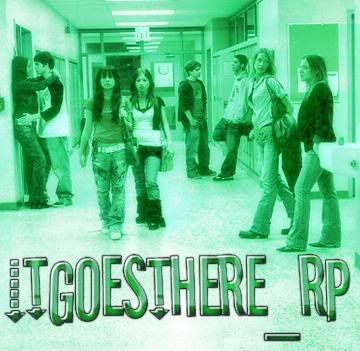 itgoesthere_rp
is a very successful RPG currently entering its 10th month as one of the best on livejournal. We are currently accepting applications from Creative, Friendly, Mature, and Active RPers to play the following 10 main characters:
Alex, Darcy, Amy, Hazel Aden, Jimmy Brooks, Toby Isaacs, Rick Murray, Heather Sinclaire, Liberty Van Zandt, JT Yorke
We are a free form RP so you can really create your own storyline with these characters, and the roleplayers here are the best, most friendly folks you could ask for. Come join the fun! Head on over to
mr_raditch_
and apply today! Make sure you read the rules!
itgoesthere_rp
itgoesthere_rp
itgoesthere_rp
Go There!